The 6-Week Course


Each planet represents a different aspect of yourself. Did you know that Venus represents your personal style? Knowing your Venus placement is crucial in developing your personal brand and shooting the best headshots of your career. Did you know that Saturn's placement in your chart shows where you might limit your potential?

Each week, we'll uncover a specific, important component of your astrological chart and how it relates to your success as a creative. We'll reveal tools you can use to overcome any challenging configuration and show you where to lean into your hidden strengths to move beyond your limits so that you'll know how to achieve more than you ever imagined possible.


In case you're wondering... NO!! You don't have to know *any* amount of astrology to benefit from this course! We're here for you whether you know your malefic contrary to sect or just "I think I'm an Aquarius."

Each week's content is presented in a conversational video replay that goes with a spectacularly detailed workbook, walking you through exactly where to look in your chart for each of these components vital to your most aligned success in life!

If having live, ongoing access to *us* in support of all this amazingness would feel good to you, we've got you! As a student of Astrology for Creatives, you have the option of joining our alumni mastermind, with private membership community space (NOT on Facebook), and monthly Zoom meetings to continue the workout!

But let's not get ahead of ourselves. First thing's first: The work we'll do each week in this powerful six-week course!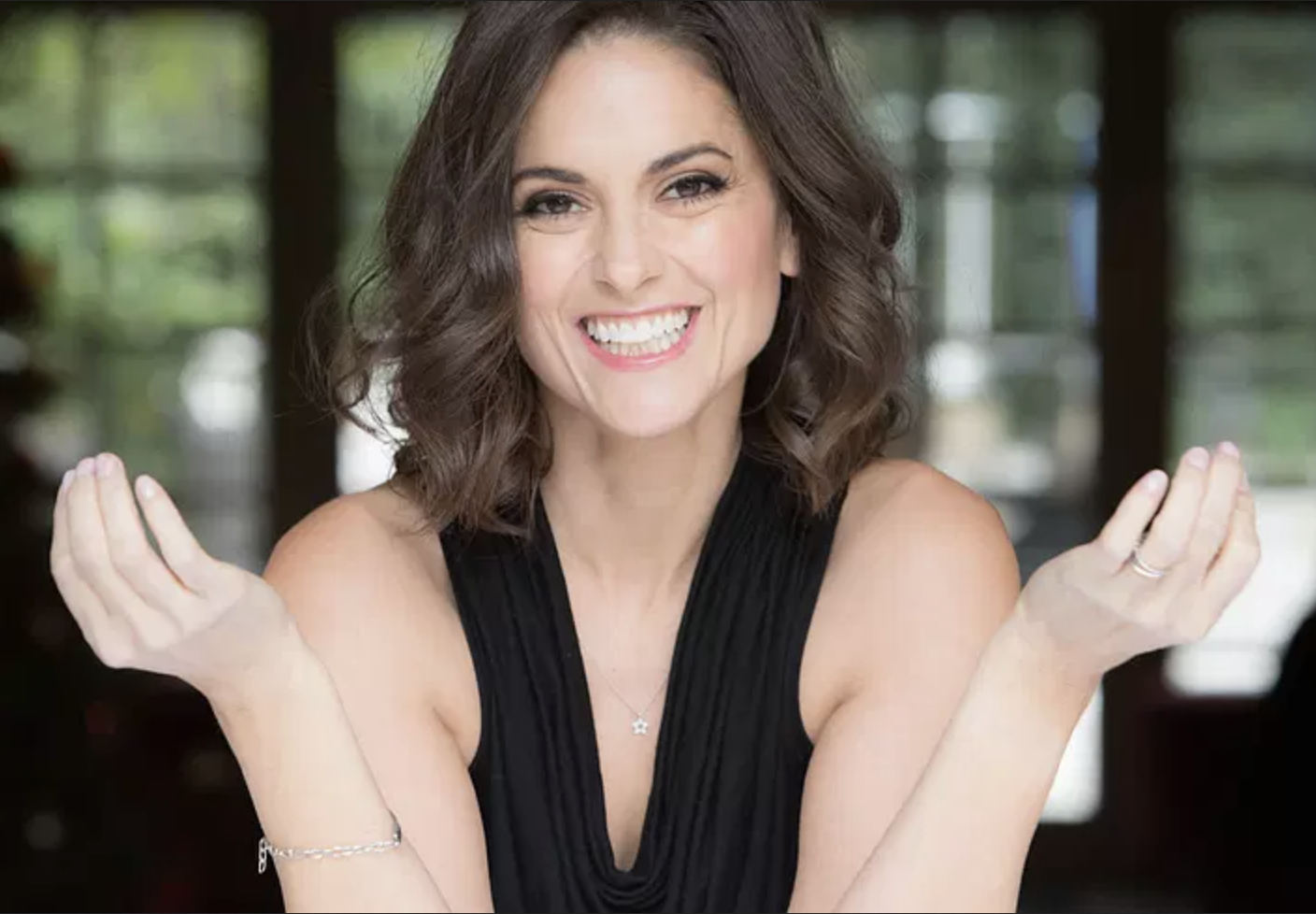 About Rachel (she/her)
Rachel Lang is a professional astrologer and psychic medium who works with a variety of clients, including celebrities, entrepreneurs, bestselling authors, executives, activists, creatives, students, and more. Rachel writes a monthly horoscope column for the Omega Institute's monthly newsletter and LVBX Magazine. She contributes to a variety of publications, including Bustle, Well+Good, and more. Rachel holds a master's degree in theology from Loyola Marymount University with an emphasis on ethics and feminist theology. An internationally recognized speaker, Rachel offers classes, lectures, and workshops. She also leads magical rituals and meditations groups online and locally in Los Angeles. She serves as the vice president of the Los Angeles chapter of the National Council for Geocosmic Research (NCGR) and is the Outreach Director for the international board of the NCGR.



Bonnie Gillespie is living her dreams by helping others figure out how to live theirs. As a weekly columnist, she began demystifying the casting process for actors in 1999. Her most popular book is Self-Management for Actors, the curriculum upon which much of her teaching is based. As a producer and Emmy-honored casting director, Bonnie specializes in indie darlings. Whether casting, coaching, or putting the WOO in Hollywood via Chart Harmony, she is passionate about leaving this world better than she found it. Bonnie lives by the beach on unceded ancestral Tongva land with her partner, Keith Johnson, the luckiest man in the world.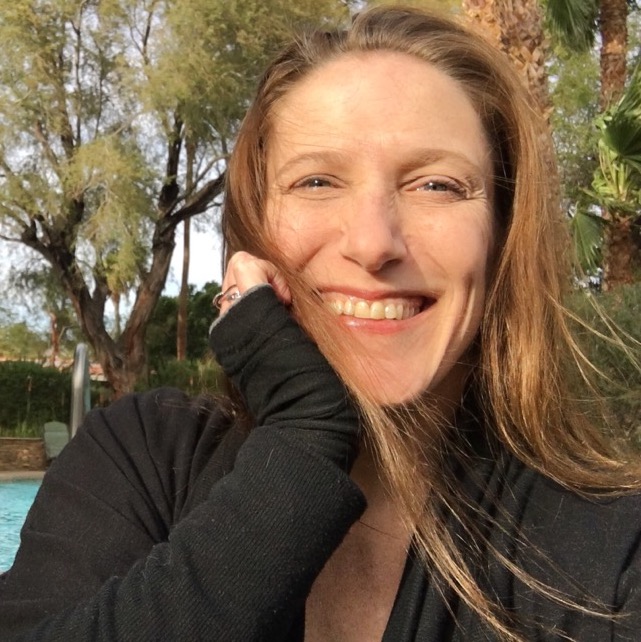 FAQs
What if I don't know what time I was born?
Ideally, you'll be able to find out what time you were born from your birth certificate or by checking with a member of your family who remembers some details about the event. Some folks have luck calling the hospital at which they were born to access those archived records. If these options don't work out for you, there is a process called rectification that some astrologers are able to do for a fee. This is a process of studying several significant events in your life while interviewing you to determine the most likely range of birth time. We recommend that you work with what you have! If you're not able to get your birth time sorted out, you can still have a wonderful experience with us in Astrology for Creatives. While there will be a couple of issues with knowing the houses in which certain things show up in your chart if you decide to enroll without knowing the exact time you were born, there's still plenty to get out of this amazing experience together!
What about live, interactive support?
As an on-demand student of Astrology for Creatives here, you have the option of locking in our lowest ongoing pricing for our Aligned MCs mastermind for as long as you maintain your membership. Woo HOO! Ongoing access includes private discussion space with the community (NOT on Facebook) and monthly live Zoom meetings with Bonnie and Rachel to keep digging in on your creative storytelling life and its most aligned, most successful expression! Hot seats! Q&A! Recordings of all sessions should you miss a moment of the goodness! All included.

Ongoing members also get to REPEAT the Astrology for Creatives six-week course each time we offer it... for no additional charge! Yup! It's a part of your membership! Such a deal! As for what to expect during ongoing membership, we offer deep-dive explorations of some of the foundational work we've done in these six weeks, journal prompts for you to explore on your own, exercises to get you feeling more connected with "cold" or "dark" places in your chart, and of course discussion on the current astrological "weather" going on out there! Further, you and your fellow community members will build relationships with one another, share about how you're finding your chart playing out in your life, and learn how to navigate all sorts of various chart aspects when those in your life happen to behave "oh, so Pisces" now and then. ;) Bon and Rachel will be right there with you in the comments throughout your ongoing membership as well.

What if I'm not an actor?
Totally fine! In fact, both Bonnie and Rachel tend to work with a wide range of creative storytellers. Actors, sure, but also screenwriters, script doctors, voiceover artists, directors, showrunners, producers, agents, managers, publicists, graphic artists, dancers, musicians, singer-songwriters, editors, designers, authors, poets, public speakers... heck, even accountants, real estate agents, politicians, college professors, primary school teachers, librarians, activists, big banking execs, tech entrepreneurs, online coaches, death doulas, fitness trainers, professional athletes, and work-from-home parents too! If you identify as a creative, you're welcome here! And even if you're not quite sure you're truly "a creative," we're willing to bet you are... just maybe not feeling fully expressed... yet. That's where your work with us can make all the difference. A creative breakthrough could be just six weeks away! Let's find out!

What if I need more help?
First off, it's important to note that this is NOT therapy. We are not medical professionals, certified accountants, licensed attorneys, or clinical therapists. You absolutely may choose to go deeper with either Rachel or Bonnie in an individual session... in fact, as an ongoing member of Astrology for Creatives, we'll get you priority access to our calendars. But it is very important that you have the ability to recognize fully when it's time to seek the advice of trained professionals in other zones of genius. We love helping blocked artists get more aligned with the lives of their dreams! We're honored that you are considering spending this time with us. YOU are phenomenal... filled with potential for even more... and that's why you've found us. Now... let's DO this!
The information provided as a part of your astrology consultancy services purchased from Rachel Lang, Astrologer, and Bonnie Gillespie via
Chart Harmony
is intended to educate, entertain, and inspire you as you find joy in your creative journey. Nothing we provide is intended to replace care that is better received from qualified professionals in the medical, psychiatric, financial, and legal fields. Astrology consultancy is not a substitute for a medical or clinical diagnosis or treatment. THIS IS NOT THERAPY. You are expected to know when your needs expand beyond *our* capacity as your facilitators.
Please note that we pride ourselves on creating and maintaining an environment that is welcoming for people who may feel under-represented and who are underestimated due to race, gender, sexuality, age, physical state, religion, or neurobiology. We define success as sovereignty around freedom, ease, and joy without buying into hustle culture, championing unhealthy/dominant culture norms for productivity, or wallowing in scarcity. We have a zero-tolerance policy on harassment of any kind. No name-calling, no slurs, no hatred, no bigotry, no dead-naming, no gaslighting, no victim shaming, no unsolicited advice-giving, no bullying of any kind. Confidentiality is expected out of respect for all participants.
Different sources (apps, humans, and everything in between) will provide different interpretations of your chart. This can seem confusing, but it's actually rather freeing. It underscores that you have free will. You have the power to CHOOSE what resonates and what falls flat. You steer your own ship, and ultimately you get to decide how to describe the waters on which you sail. Astrologers will simply interpret what they're seeing in the seas. Or, to leave the metaphor behind and get more geographically accurate, what they're seeing in the stars. In accordance with laws in several countries, we must emphasize that your work with us is for entertainment purposes only. No guarantee can be provided as to the accuracy of a reading or the efficacy of a service. YOU are responsible for your own life choices, actions, and decisions and you waive all rights to future claims by participating in this course, as fully spelled out in our legal terms and conditions, linked below.