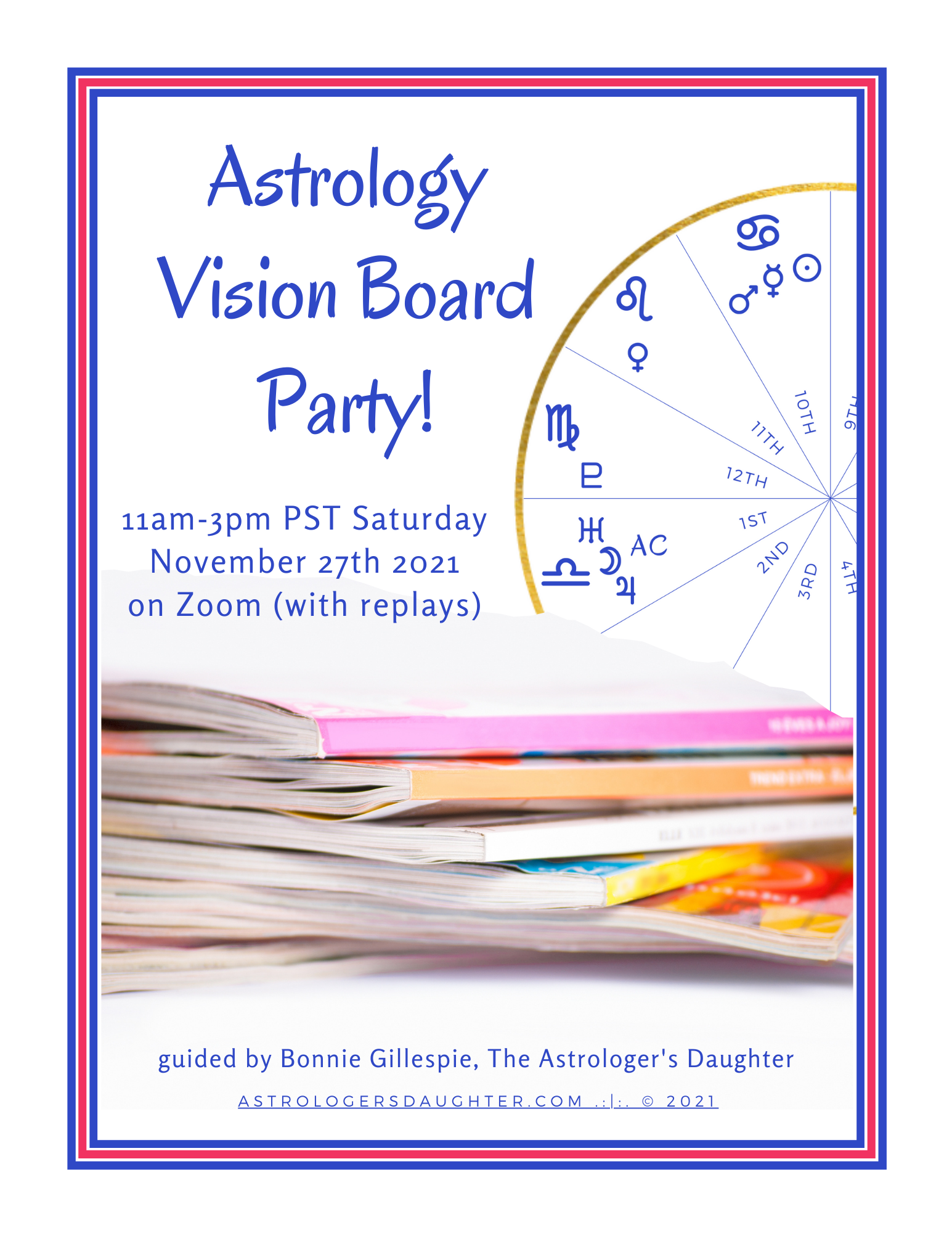 Bonnie Gillespie is The Astrologer's Daughter
Using the New Age tools she first learned alongside her mother, Charlsie, she will help you elevate your vision board into one that's truly magnetic!
During our time together, we're going to take a visual and musical tour through the chartwheel, building vision boards designed to tap into the magic in our charts!
In this live Zoom workshop, Bon will guide you through your astrological chart in an exciting new way! Together, you'll build a treasure map — to parts of yourself and your life's experiences — that's nourishing and FUN to explore!
Start pulling together your vision board supplies (magazines, scissors, posterboard, glue sticks, or a computer folder you're filling up with screengrabs for a digital version).
We'll jam from 11am to at least 3pm PST on November 27th. Your natal chart, workbook, workshop replays, and astro playlist are all included!
We're gonna have a BLAST!