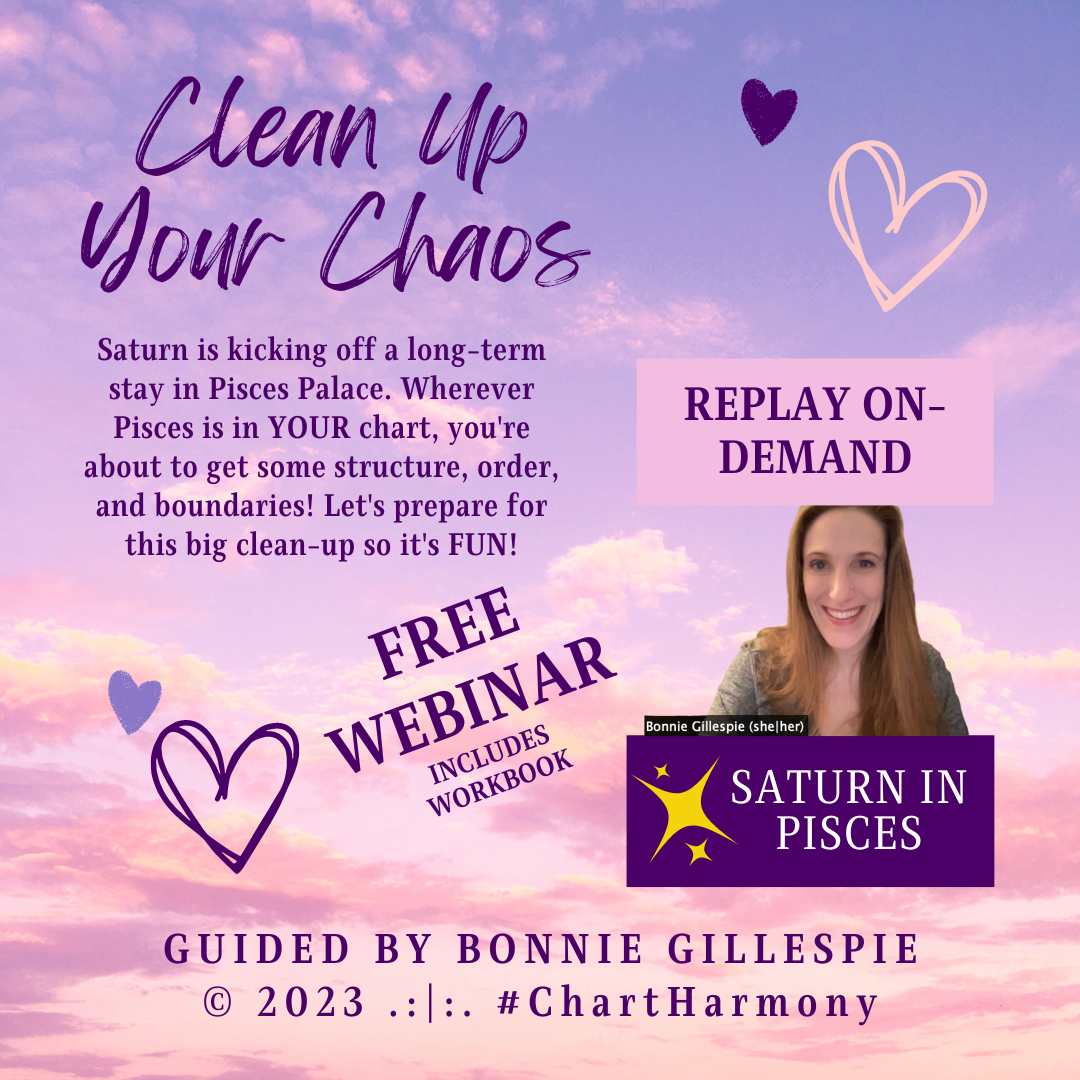 • identify where (in YOUR chart) Pisces even is (and why it's so disorganized and moody)

  • learn why the next few years will be SO DANG DIFFERENT from the past few years

  • discover which Chart Harmony activities will help you have a smoother transition with this transit

  • feel GREAT about your relationship with the woo

Let Bonnie Gillespie guide you through this important transit to help you get inspired, feel more ease, and find joy along your abundant journey! FREE!

No more hoping that you bump into the right vibe to make things happen. It's time to try a more aligned approach to daily life... while having a lot of fun!